Get your on the horizon news, tips, specials, products, sale items and more!
___________________________________
2019, Look for these upcoming titles by:
Blood Bought Books and Publications:
Words Are Wonderful
Poems of Life
and
Cinnamon Sunday
* Additional sales venues to be announced!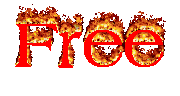 From the "Charlene and Friends at Prospect Park" children's book
Come delightful one of a kind doll fashions. Watch for them!
Coming Soon!