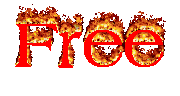 Get news, updates and relevant information free, right here on the
News Flash Blog!
Peruse our interesting videos at BBB videos!
Blood Bought Books and Publications
writers and Sun Room show hosts are featured in So. New Mexico's
Influence Magazine!
Check out the May/June 2022 issue; article entitled:
"7 Women of Power"
(pages 5, 16, 20)
www.influencenm.com
!!! Spectacular!!!
~ Frank Haberle ~
interview with host, Nnáyaha Avonna on
Saturday, June 04, 2022 at 8:00 pm Est
in